True believers in God never doubt His existence or power, and this video, shot during a storm, convinced people from all over the country and beyond that the Savior appeared in the sky.
Some argue that the figure resembling a man is simply a shadow or a grey cloud passing by.
In any case, we'll let you decide after watching the video taken by Krystal Washington of Tuscaloosa, Alabama. She was going live on Facebook as a severe storm passed through the area. The wind was so strong that the trees were swaying back and forth. Then, all of a sudden, a white opening appeared in the dark clouds.
"Look at that hole right in the sky," she says in the video. "That's who got the power. He got us covered at least, we're alright."
Washington, however, only became aware of what others noticed after a friend of hers named Lisa Baker pointed out to the man walking through the clouds.
"Can't tell me my God ain't real!" Washington wrote in the caption.
Other friends wrote how the video gave them chills, thanking Washington for sharing it.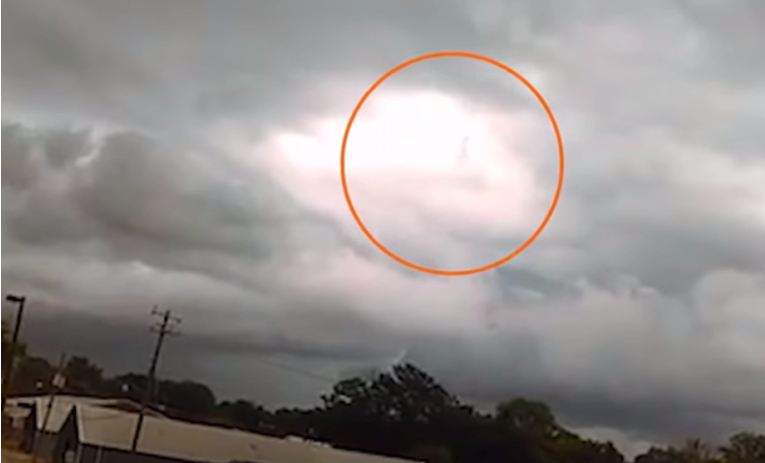 The video soon went viral after LADbible picked it up. Around 39 million people watched it, and their opinions of whether this is a sign from God or just a cloud are divided.
Here is the original video Washington posted. Take a look at it yourself and tell us what you think in the comments section below.