The photo of their final hoorah together sparked a chain reaction of individuals sharing similar memories, which warmed many hearts.
What is one thing you would like to accomplish before you leave this world? We apologize for the morbid question, but it is, after all, a legitimate one.
We never know when it will be our time to leave this earth. We'll consider ourselves fortunate if we have the opportunity to do one more thing before we die, considering the end could come at any time.
Who are you going to say your final goodbyes to?
What would you expect if a loved one made one last request of you?
It can sometimes be as simple as having a drink.
Isn't it better to spend the final few hours with someone doing something they really want to do? It may be the finest way to say farewell rather than lying in bed hoping to meet the other side.
Adam Schemm tweeted his grandfather's wish, which quickly went viral.
His grandfather's final wish was to share a beer with his grandchildren.
You might think it's a risky wish because we don't know what alcohol can do to a sick person, but if they're dying, we might as well give in.
This happened just hours before his grandfather died:
All his children around him, sharing a bottle and a glass of beer. Their mother was holding his hand.
This post touched so many people that they gave Adam a toast as well. They did so by replying with a photo of themselves having a cold one with their loved one.
Other netizens shared the same moment with their loved ones.
It turns out that many people gave this wish to their loved ones. Adam's article was flooded with responses from people who had also shared a beer with their grandfather or father.
Some even stated that they shared a cigar in addition to the drink.
Others expressed their loved ones' desires as well.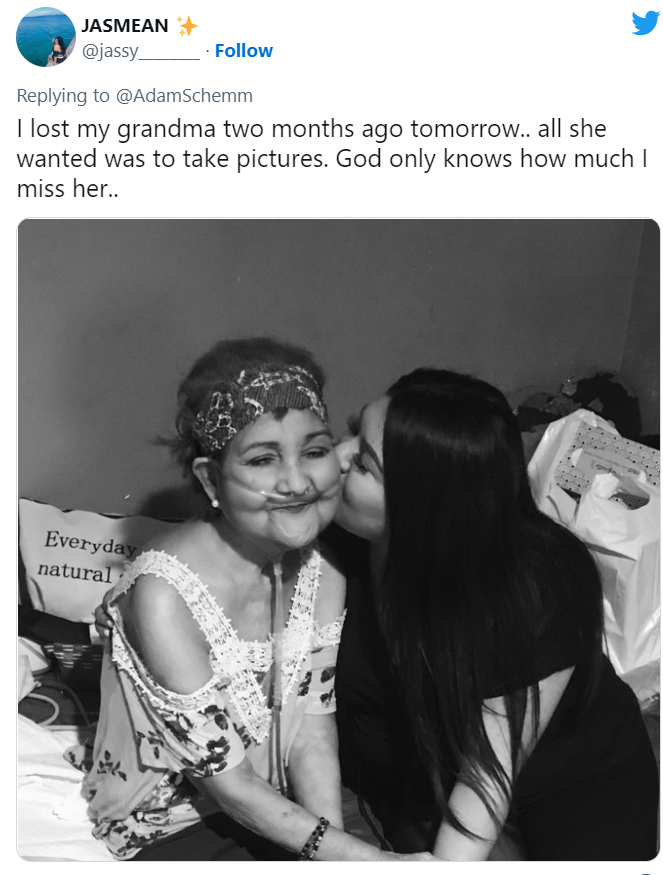 There's this one guy who shared about his brother-in-law's wish to play golf. He did so even with the weather and in a lot of pain.
Another woman shared that her grandma just wanted to take photos.
This is a tear-jerking one, too.
It is great to see the solidarity of the health care staff who were there for their father. We all agree that, despite the tragic incident of his father's death, seeing people care for him warms the heart.
Hospice employees believe they deserve to be recognized.
Listening to, honoring, and heeding a patient's last wish, especially if they state they want to spend their final days at home, is part of their practice and a "essential component of great treatment."
Hospices exist to improve an elder's end-of-life experience.
While they provide care, therapy, and comfort to them since they have been sick and elderly for years, if a patient requests to be discharged, they will most likely comply. They feel that granting that one desire will better their end-of-life situation.